Pluto's, Taz's, Dobie's and Quigley's
Litter Box
(where Horrible Humans get Put)
This is a page of human animal atrocities. We ask that you take the time to read them or click on the link thus creating energy toward having these atrocities fairly dealt with.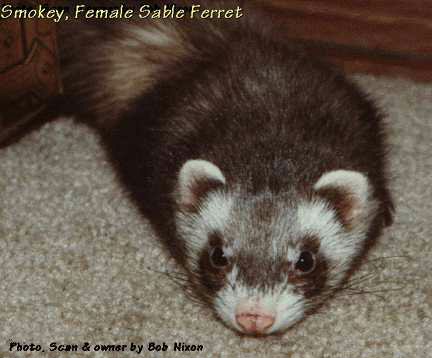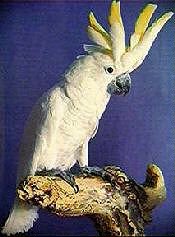 In our neighborhood we have a very Fair and Humane pet store that does not allow any animal to be mistreated or put in cages too small. They only take kittens and ferrets that have been given to them and do not subscribe to any "mills". They do not give their unsold pets to research or any such thing -- they give them to families who want them.
Early this month; an arson deliberately burned the pet store down killing over 50 birds and fish. The arson took the only ferret they had and the Clinic's Cockatoo bird perished in the fire. It is our hope that the ferret will return with its Kidnapper and Arsonist in hand cuffs. The ARSONIST was caught and the ferret was found in a McDonald's bathroom and returned to the petstore--so indeed the ferret did put the arsonist in handcuffs. Don't you just love stories like that.

The next story is about a NO KILL ANIMAL SHELTER in Fairfield Iowa that was burglarize and the animals (all cats) were mutilated and stabbed to death. Please click on the Rainbow Angel to go to LisaViolet's page where she gives details and action one can take. The link takes you to the bottom of the Page; so please scroll up.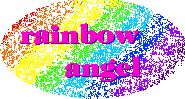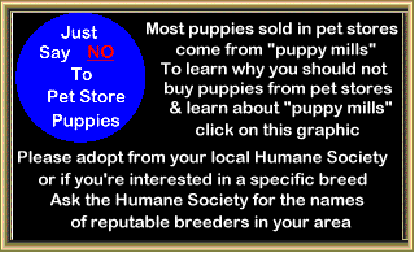 Horrible Human that HURT KATO on board SPACESHIP to INFINITY
Horrible Human judge who killed a ferret mercilessly in Lansing, Michigan.--up, up and away


For those who did not read the previous pages...you should know all of my pets in my history have never been bought or sought after...I have always had the animals come to me for need of rescue or by purchasing through the Humane Society. I beseech those considering the purchase of an animal to FIRST go to the local HUMANE SOCIETY and consider an animal there that may be on death row. I beseech those who own animals to BE RESPONSIBLE and if you are not breeding PLEASE neuter and spay your pet so hopefully someday there won't have to be "kill" shelters. To all those who have rescued or are in the RESCUE field..this letter is for you..and I thank KittyKat for sharing this with me. DEDICATED TO PEOPLE IN RESCUE I wasn't a pup when I came to your home, I'd been dumped on the road, left to roam. Don't remember the people except the pain. They left me to die in the cold and the rain. You were driving down the hwy, it was late at night When you saw the faintest glimmer of light. You took a chance and turned around Got out of the van and knelt to the ground. My quivering body felt the gentlest of hands. I knew I need not make any demands. In your heart, and your home, there was always room For those who would face certain doom. You healed my body and you healed my heart. You gave me what I needed, a fresh start. When I cried at night, you were always there With soft words, a kiss, a hug to share. When I misbehaved and would cower with guilt You only showed love.....up to the hilt. You loved and cared for me in sickness and health Our love for each other was more precious than wealth. Even when you were tired and had a bad day You'd always come home to me and say, "I missed you my baby. I'm glad to be back." Then you'd give me kiss, a hug and a pat. We'd have a nice dinner then go out to play There was so much love I wanted to stay. But my eyes, they faded and my heart grew weak As my time grew closer you could not speak. You held me tight, tears flowed from your eyes We both had to say our sad good byes. The release from pain we knew must end No more time on this Earth would we spend Running in the fields, playing ball Sitting quietly together at the end of it all. But our time together is not through Because I'll be there waiting for you At the edge of the Rainbow Bridge I'll stand Until I once again see those gentle hands. I'll ran to you with tail held high We will never again have to say goodbye. My love at death, it does not end Because you are, indeed, doGs best friend. Jeane Illsche June 21, 1998 Permission given to reprint
Return to Feline Friends




Visit FELINE FRIENDS BOOKSTORE

VISIT the Hearth

Terra Mir Bookstore of diversity. I am its proprietor and selector. I am an associate of Amazon.com. Many of the references of books made throughout the Hearth can be found at: WICCAN section and the PAGAN SITE . Also there is a TAROT area. Take some time to browse, Amazon offers many books at least 15% below the normal bookstore prices. Many of the reviews our original. All titles are owned in our personal library. This satisfies the ex-librarian in me. Thank you in advance.


Also please visit http://www.imagik.net IMAGIK ARTS EMPORIUM